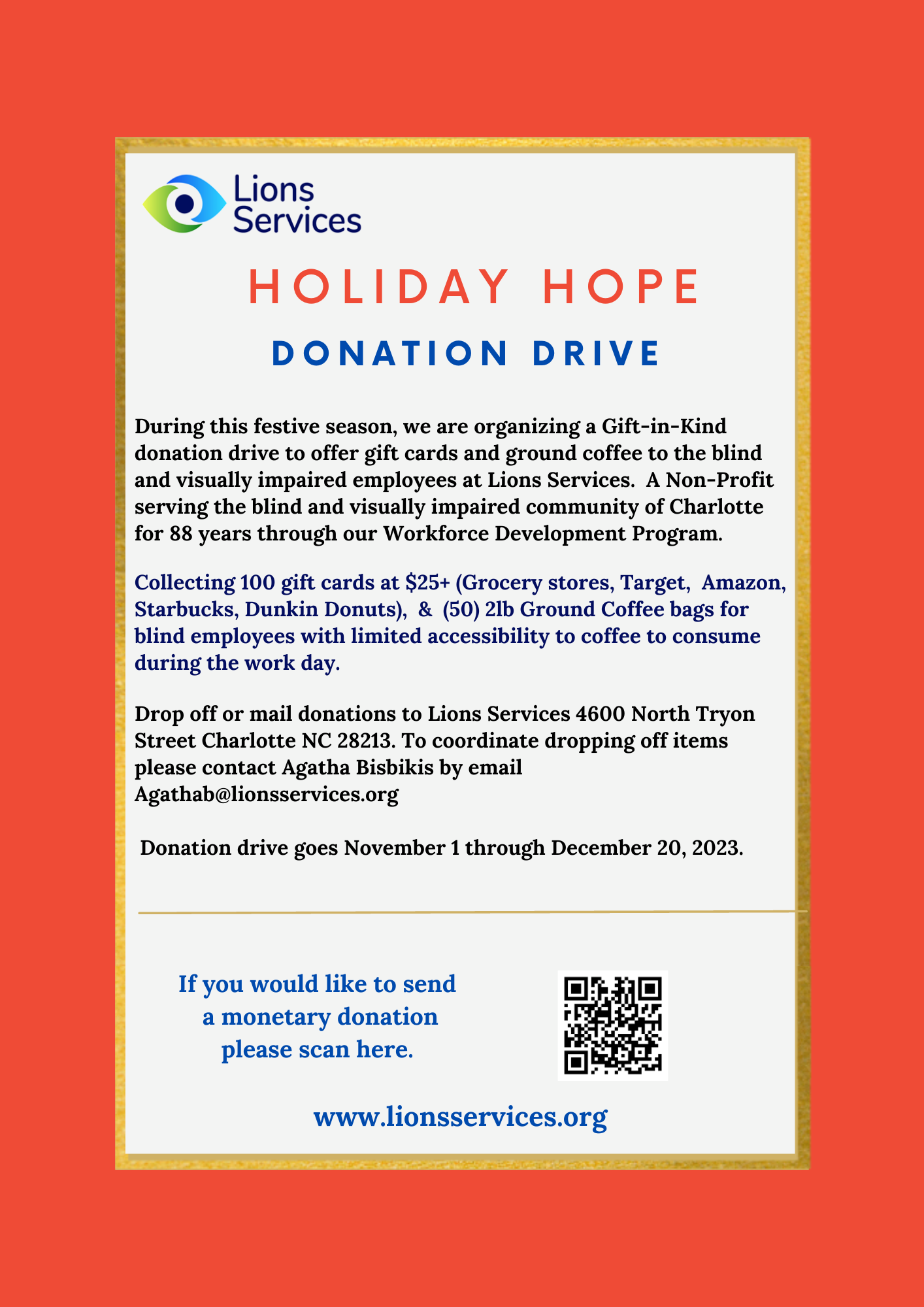 Holiday Hope
During these festive times, share Holiday Hope by donating to the Blind and Visually Impaired employees at Lions Services. Lions Services is a 501(c)3 non-profit organization that is dedicated to supporting blind and visually impaired individuals in Charlotte through our Workforce Development Program.
Participating in this Gift in-kind opportunity will provide the Blind and Visually Impaired with essential items in time for the holidays.
Our mission is to support the Blind and Visually Impaired. By donating, you are giving hope to people experiencing vision loss. We are collecting 100 gift cards at $25+ (Grocery Stores, Target, Walmart, Amazon, Starbucks, Dunkin' Donuts), & (50) 2lb Ground Coffee Bags for blind employees with limited accessibility to coffee during the workday.
Lions Services
 4600 North Tryon Street, Charlotte, North Carolina 28213
Thank you
For more information on the Donation Drive, call Development Director; Agatha at 704-661-5467 or email agathab@lionsservices.org
Donation Drive ends December 20th, 2023