A 400-yard drive down the fairway is tough for anyone, but particularly discouraging for the blind. Marlon Stover, an employee here at Lions Services, is an avid golfer despite living with Retinitis Pigmentosa. That eye condition has compromised much of his useful vision. Marlon had no previous experience wielding a golf club until after he lost his sight, but was able to learn the fundamentals from trial and error: proving his dedication to overcoming hardship in pursuit of his interests.
Golf is often referred to as the "gentleman's game," requiring a unique blend of talents such as precision, and focus. Not only does Marlon cultivate those skills himself, but he organizes golf activities for dozens of other participants.
Marlon has had as many as 22 blind players on the course at once.
Tournaments and Friendly Competition Fundraisers
Some of Lions Services staffers got to see Marlon in action personally on September 29, 2023 at a fundraiser tournament held to support blind awareness. Marlon played the custom Captain's choice format and rivaled his competitors well on the 6,700-yard course.
This game format is designed for a fast-paced golfing experience where players are divided into groups of four. Marlon, his guide, plus 2 others each take their shots from the tee box. The team's captain or designated player (as the term "Captain's Choice" suggests) would choose who had the best shot on their turn, leading the foursome to repeat the process until the ball is holed. This rotation continued for 5 hours and no doubt required a measure of stamina.
Marlon insisted he had better days as a golfer but always perceives fellowship as the primary reward.
Fellowship
Marlon expressed the importance of blind and visually impaired individuals attending these organized gatherings as social opportunities can be somewhat limited for the blind community. Marlon emphasized that being outdoors is refreshing, and the serene atmosphere provides a relaxing experience. After golfing sessions, he and some team members might barbeque and continue socializing. Student volunteers at the event showed an interest as Marlon not only plans these adventures, but also educates about the blind community by advocating for visually impaired athletes. Inclusivity is his primary initiative as he strives to promote individuality and positivity for the visually impaired.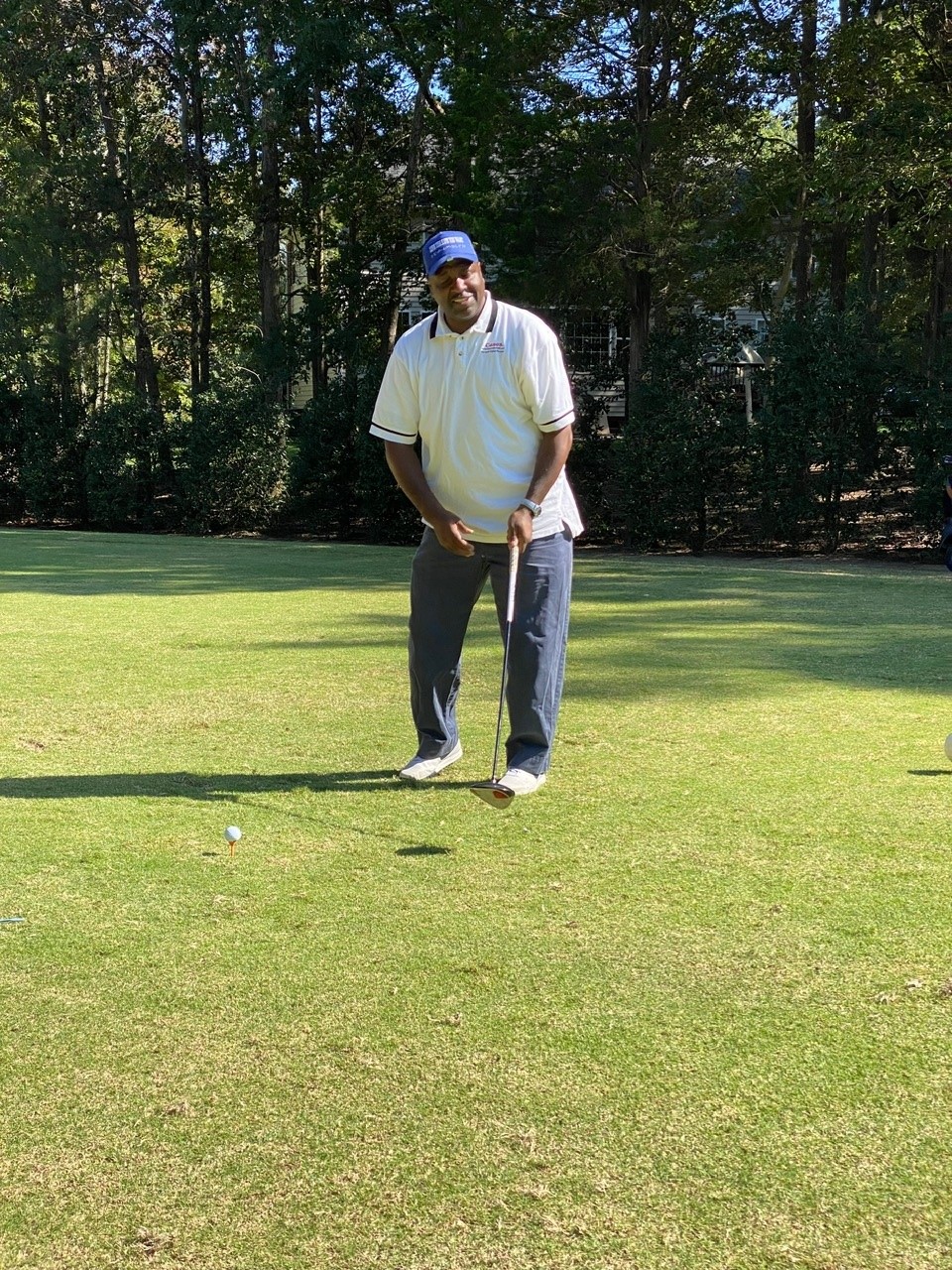 Confidence for the Visually Impaired
Marlon Stover has an ongoing passion with sports, planning events typically for those who are blind and might be skeptical toward socializing. He and the Lions Club innovated new ways to adapt golf for blind people, even challenging sighted individuals to participate in these friendly contests. Marlon mentioned the "Golf Clinic", hosting events alongside sighted volunteers who would help facilitate the matches. Sighted coaches are tasked with describing the area, pointing out sand traps and hazards, as well as ensuring that blind players are facing the correct angle when driving the ball. Succeeding at this undertaking can provide an important confidence boost!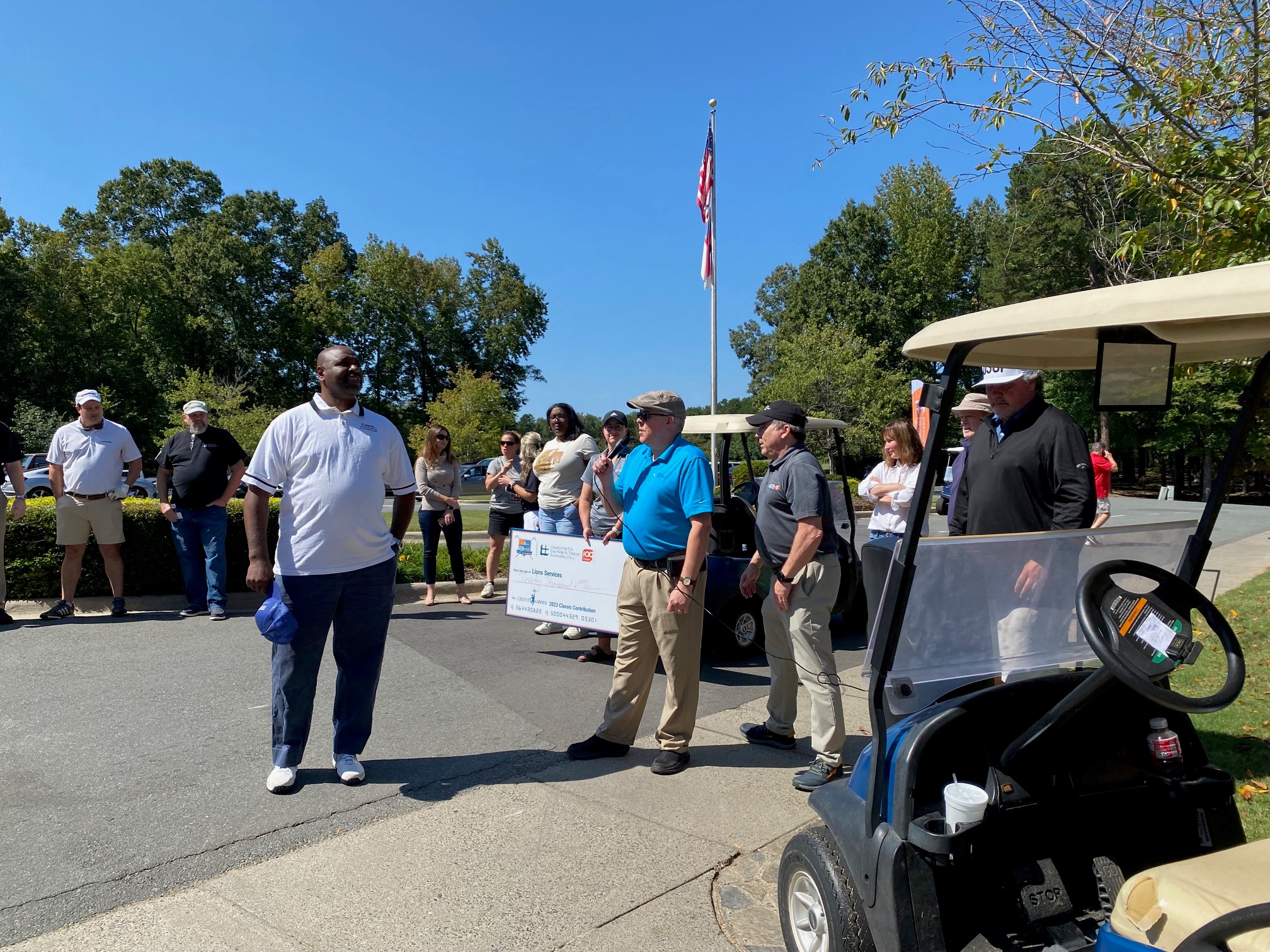 Driving Motivation
All this started out with experimentation. In Marlon's words they were "letting blind guys hit the ball around," and envisioning a new approach to the sport. Testing new variations of existing games like 18 holes, Marlon and his team found subtle humor while playing. One blind or low vision individual could have up to 3 sighted teammates competing with other teams, the twist being that those who were fully sighted played their turn from a blind golfer's last shot.  Directing the ball straight is already difficult for someone who isn't blind and yet Marlon has been able to score birdies and cover as much as 250 yards in a single drive. Scoring in as little as 3 – 5 strokes is impressive when you realize the player doing it can't see.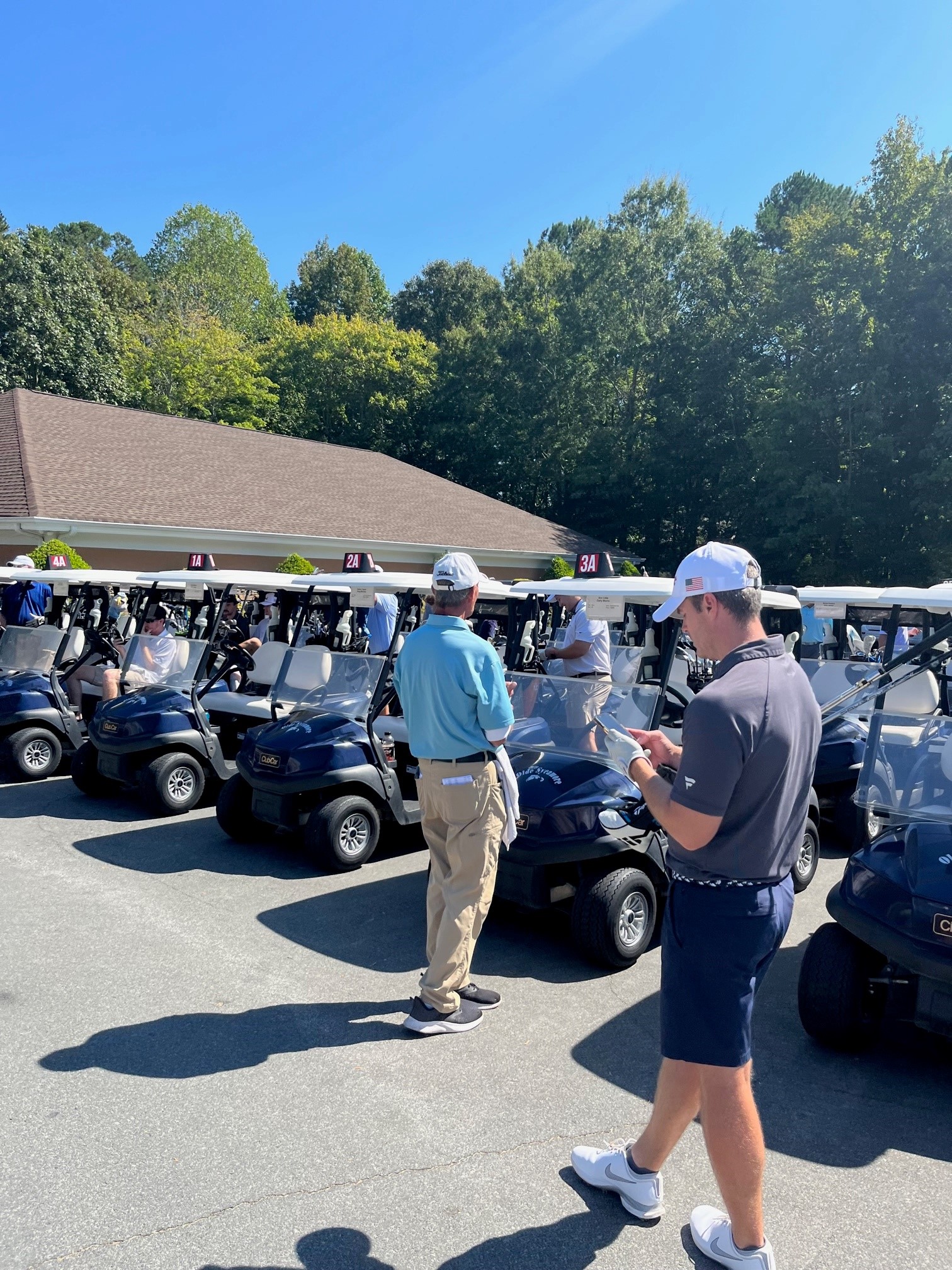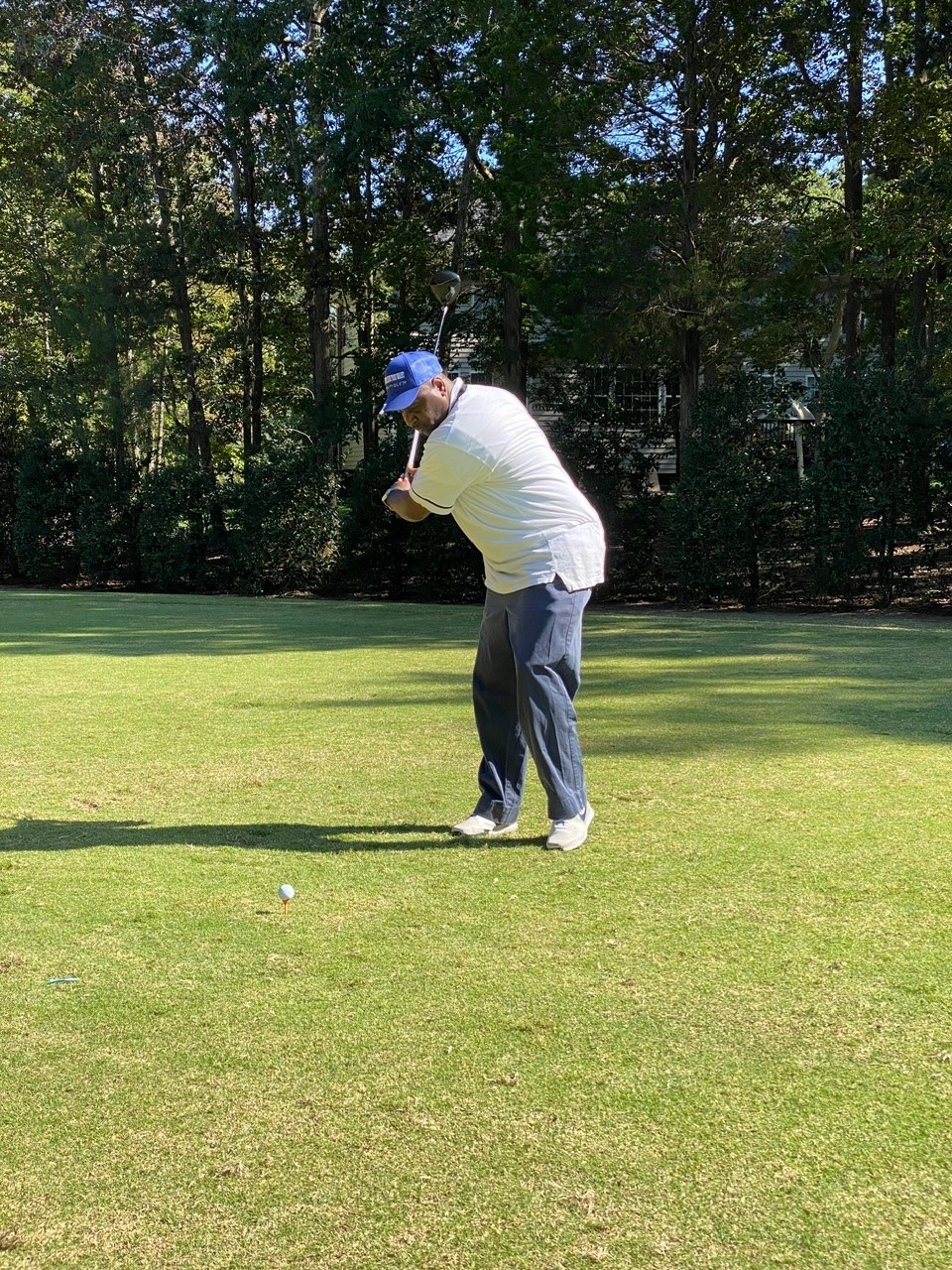 Marlon Stover's Tips and Equipment
Marlon explains that the correct height golf club makes a big difference in a player's consistency.  Besides the usual arsenal of different club styles for different shots, rangefinders are another useful tool that assists Marlon during golf sessions. These devices can even have GPS features, mapping out golf courses that are programmed onto them. They can inform the player about their location on the course and give them the distance to various landmarks on the course. Marlon suggests low vision golfers use these devices to set up their shots. Equipment helps, but there's no substitute for practice. Marlon and his teammates practice twice a month to formulate strategies at various golf courses around town. Just like he advises using the rangefinder to set up a shot, Marlon also recommends practicing your technique to become consistent.