We had a great time bringing everyone together at our First Annual Walk for Blind Independence on September 23, 2023, at the US National Whitewater Center! Although the weather was not great, guests showed up and gave their support, which made our event a major success! Nearly 200 participants, including volunteers, graced the occasion with their presence. Participants all received a neon green Walk for Blind Independence T-shirt and bag with goodies. We are thankful to everyone that participated for their support, we were able to raise over $16,000.
With that money raised, Lions Services will be able to continue to raise awareness, increase our impact, and further our mission – empowering people who are blind to achieve personal and economic independence by providing them with vocational rehabilitation and employment opportunities through the maintenance of specialized machinery that empowers our employees to carry out intricate tasks.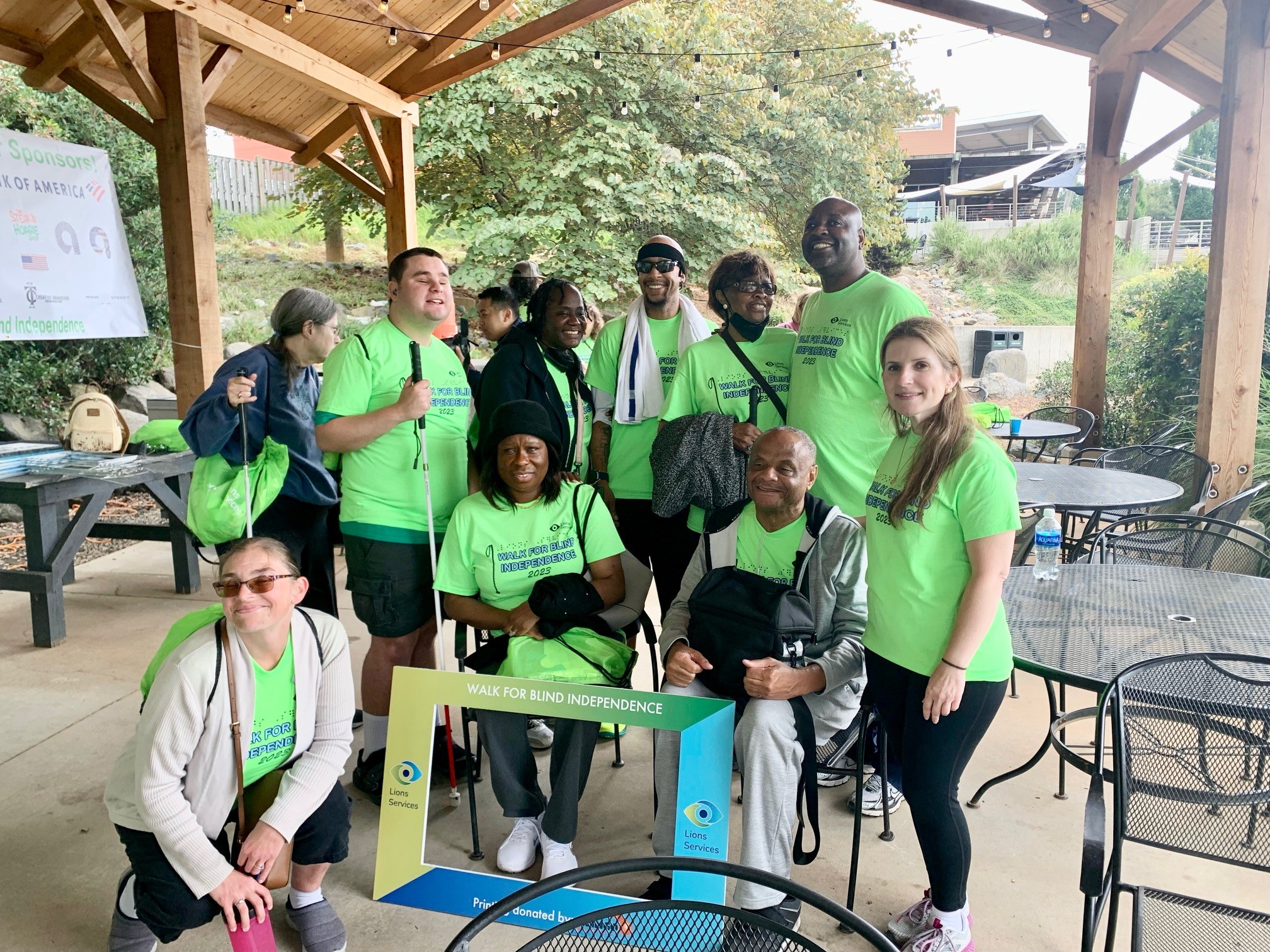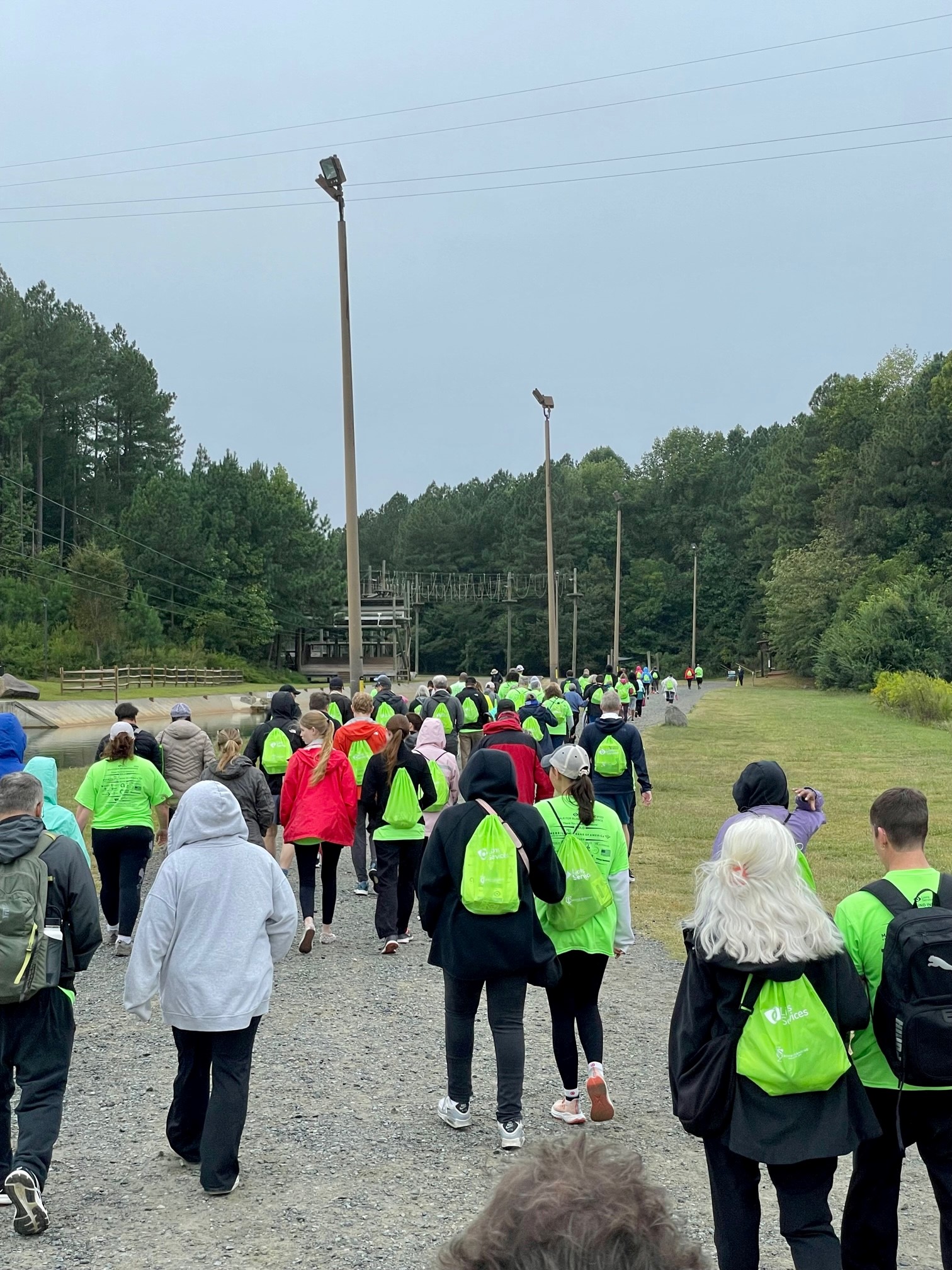 Supporting the Blind and Visually Impaired at Lions Services
We extend our heartfelt gratitude to all who participated, including our incredible SPONSORS, as your support was instrumental in making this event possible. We had a total of 30 volunteers come out to assist at different stations throughout the Whitewater Center, including guiding people who are blind and visually impaired to walk the entire 3K. We had a total of 30 volunteers from ALLY Bank, Gallagher Insurance and Bank of America.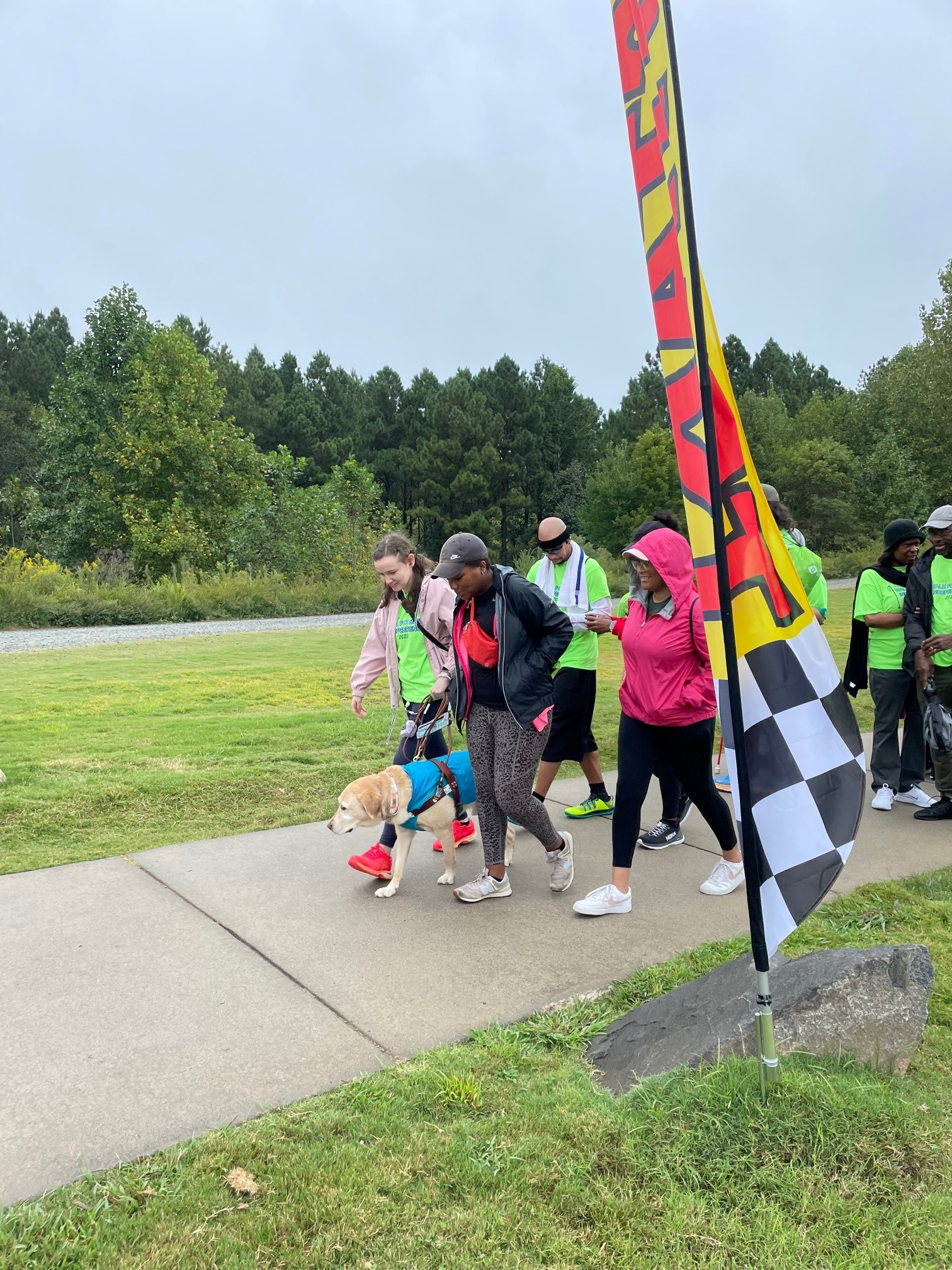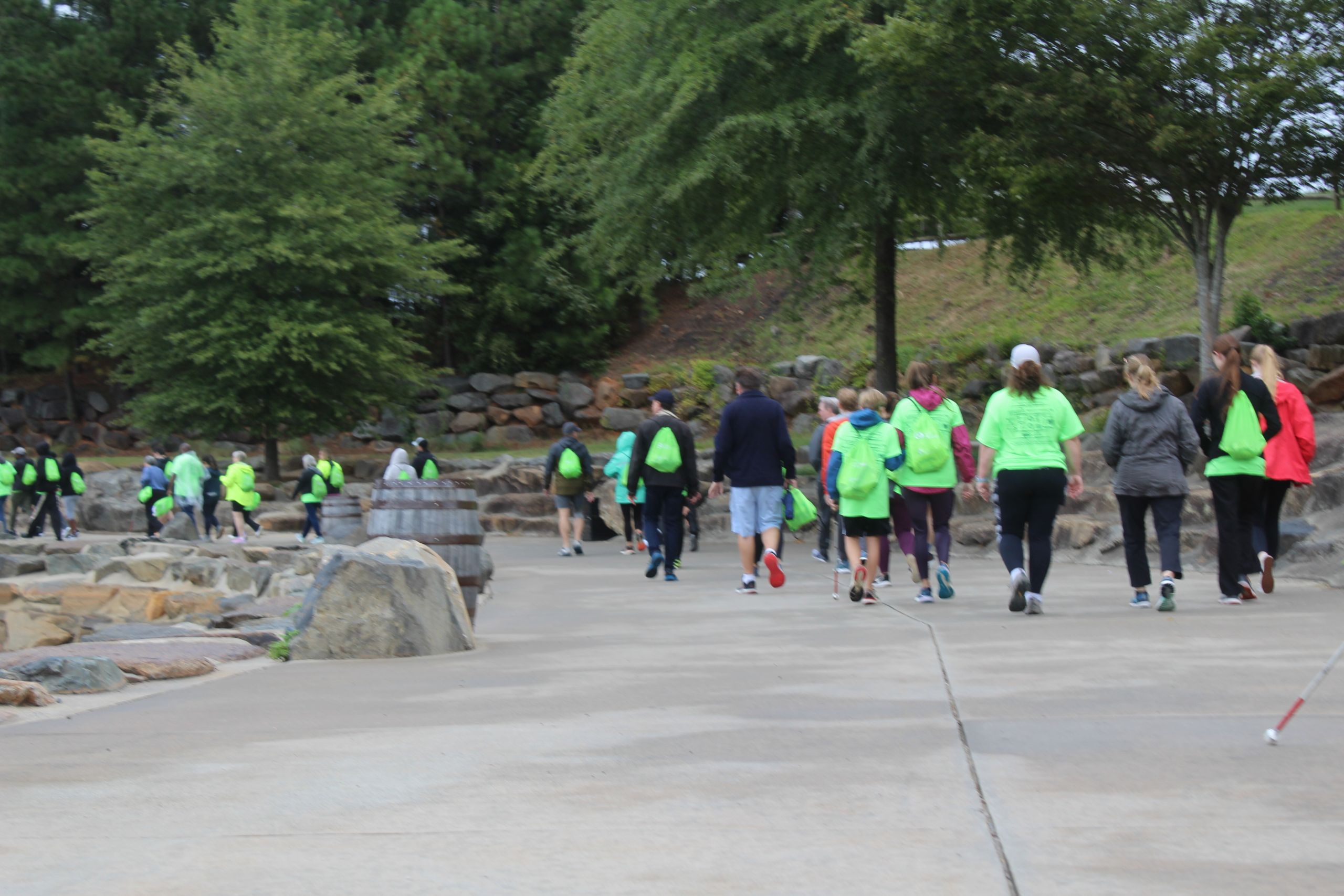 Volunteer Spotlight Feature
Lions Services partnered with 2 ALLY Bank ERG groups; Diverse Abilities Truthmark ERG and Veteran ALLY's ERG who organized a team of volunteers from both ERG's to supervise the volunteering event which included partnering with participants with low vision/blindness to walk the 3k as their guide, and handing out t-shirts and custom neon green drawstring backpacks filled with donated swag.
LSI is very thankful to all the volunteers for helping us have a fun and successful event.
We appreciate you!
During the Walk, Lions Services showcased a new product at the Event: Lion's Clean Hand Wash- a foaming hand soap that comes in various scents. This new soap creates jobs for the blind and we are proud to have displayed and sold at the walk.
Thanks for a Great Event, and We Hope to See You Next Year!