Join Lions Services staff and volunteers on September 23, 2023, for our 3K Walk for Blind Independence. This accessible-to-all event will take place at the US National Whitewater Center in Charlotte, NC. We aim to raise $25,000 from registration fees, donations, and sponsorships.
Monies raised will benefit our Blind Innovation Center Initiative, our hand soap launch, and additional projects and programs that promote the independence of blind and low vision individuals.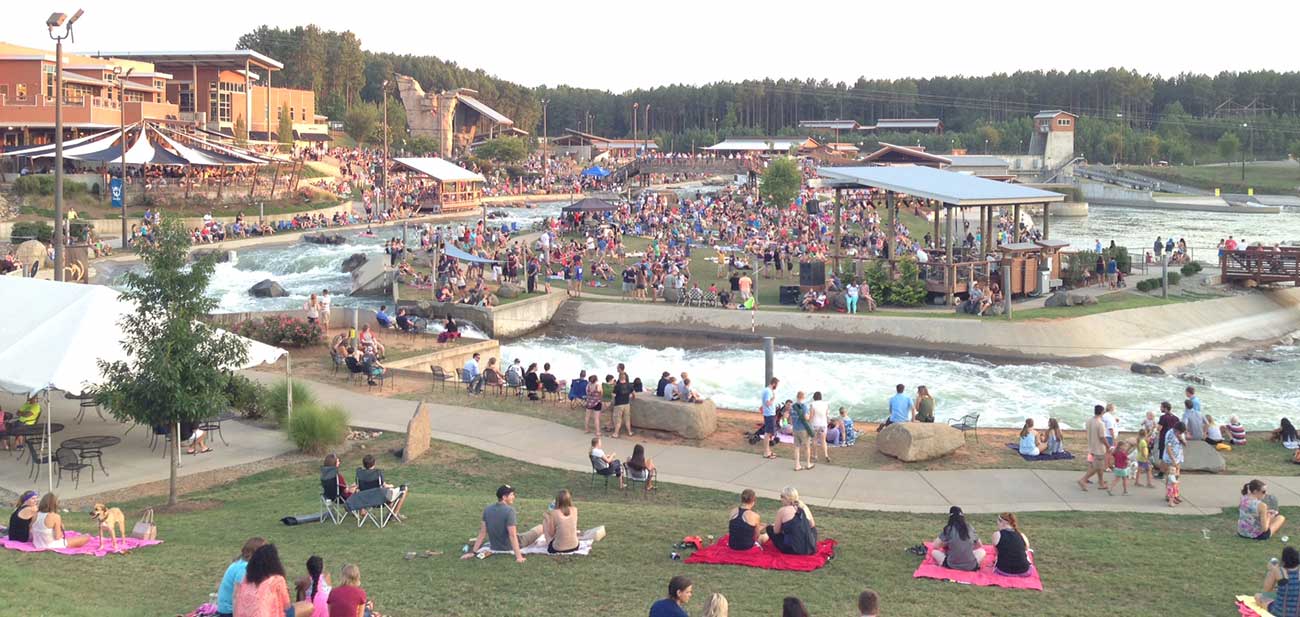 Sponsorship and Volunteer Opportunities Available
Sponsorship opportunities include your name or business name on printed materials, logo on the event t-shirt, recognition on event materials, social media, website, logo on the event banner, and a booth at the event pavilion.
It's an excellent opportunity to highlight your brand or organization to the Charlotte community. Monetary or in-kind donations are also being accepted.
We also need Volunteers for the Registration table and Guides for the walk.
To learn more, please visit our Event Page for more information.
Day of the Walk for Blind Independence
Join us at the pavilion to learn more about Lions Services, meet the people we serve, and grab a sample of our soon-to-be-released hand soap.
8:30 AM Packet Pickup
9:00 AM Walk Begins
10:00 AM Celebration!!
We've made this a 3K Walk that is accessible for all so that we can share more about the mission of Lions Services. We feel we're one of the best kept secrets in the entire city! We're ready to let the secret out and share our work with blind and low vision residents with all of you.
Bring friends and family and enjoy the morning of September 23rd with us.
About Lions Services
For more than 85 years, Lions Services has provided employment opportunities to the blind and visually impaired community, including blind veterans. Our employees feel more confident and independent because of the opportunities we provide. Independence is critical for fostering inclusivity and empowering people to lead fulfilling lives. We understand that in the United States, 70% of people who experience low vision are unemployed and we're on a mission to change that. We appreciate your support.